Kyobei no Onibocho
"I will live to see her again."
Race: Human
Gender: Male
Role: Striker
Description:

Jag var på berget bakom byn uppträder de grödor. Jag kunde se den lilla byn i söder. Marknaden var full av folk. Utanför byn kunde jag se tornet som just hade byggts i klostret. Det här tornet hade byggts eftersom vi hade hört om banditer. De hade anfallit och förstört en by och klostret i norr. I detta torn vi kan lagra våra värdesaker och man kunde shelter.

Det fanns en stark vind blåser från nord och jag tittade på kurvor dash mot klipporna. Långt ut till havs kunde jag se ett litet objekt. Först trodde jag att det var en av våra fiskebåtar tillbaka men eftersom det kom närmare kunde jag se en färgglada segel. Det var en bandit skepp!

Det fanns ingen tid att förlora. JAG måste lämna grödor och varna byborna att banditer kommer. Till alla jordbrukare jag träffade jag jublade, "bandits kommer! ". De tog med mig till byn. I byn började man panik. Mamma sprang till insamlar spädbarn och små barn.

Mödrar och hustrur omgivet älskade och lovade att bedja för dem. Barn och gamla skulle gråta. Min mor berättade för mig att vara modig och gav mig hennes halsband för lycka. Sedan alla mödrar och barn och äldre förhastade.
Fäder och söner plockade upp vapen. Vi hade gjort trä spjut, knivar och svärd. Jag hade en kniv trä. Våra ledare jublade något högt och vi satte av till stranden och kampen med banditer. Den Bandit fartyget närmade sig stranden nu. Vi kunde höra sin blodisande skrik och skriker. Kusten är stenig och havet grovt med vinden blåser. Kanske vädret var på vår sida.

De bandits var swimmingpool till kusten för att börja slåss med oss. Jag kämpade med en Bandit. Han var mycket stark och hård. När Bandit runt eftersom någon kallade honom JAG honom ett hugg i hjärtat med min kniv.

Vår byn stred tappert och lång, många dog, men flera av våra män väntade på stranden vid några banditer kom ut i havet. Banditsna kläder var tungt på grund av havsvatten och vi kunde lyfta svärd högre och snabbare än bandits. Havet var röd med spillt blod. Ljudet av svärd skrammel och gråter av smärta hade stannat. De banditer som inte avlivats hade simmat tillbaka till sina skepp. Vi hade vunnit, men vad som skulle hända nästa gång?
Background
---
It is not often that one is born in the way that this boy was, so different and strange to the lands of his birth. His lands are the Emerald Empire to the Far East, known as Rokugan to those that live there and filled with warriors who bear symbols of animals upon their clothes to represent them. His lands are a land of honor, word and sword above all else. These may be his lands but in his blood and in his soul he knew he was not made for these lands. In order to tell the tale of his birth, first the story of his mother and father must be told.

His Mother was a strange woman, strong and strange among her own people – she was of a destroyed family once called the Hitomi – or Moon people and they wore the dragon upon their clothes. The dragon consumed the moon people save for her and a select few who escaped the dragon's wrath. Her family would not before those of their people who wished them to sever their connection to the moon, thus they fled the lands of their home and lived on the shores in hiding.

His Father was no east man, a raider and warrior from the lands of the Aesir. In his blood was the strength of giants, tall and proud and strong beyond measure. The journey of his life brought him to the shore of the emerald empire, barely alive after having survived the depths of the treacherous sea.

His mother found the man who would be her lover upon the shores, half dead and clinging to a shattered piece of wood in the shape of a dragon's head. She took this as a sign from the kami to help this man and did so, bringing him to her small home nestled in the Oni Mura. She spent four seasons nursing this man back to full strength, learning the man's language so as to get to know him and before long they developed a relationship. A full year later Kyobei was born, given a rokugani name so as to appease his mother's ancestors but raised learning the ways of both.

At the age of six, disaster came to the life of Kyobei and his parents when traveling swordsman came to their abode in search of the gaijin they heard was residing there. They battled relentlessly with Kyobei's parents until they had slain them, only one of the swordsmen surviving. Kyobei did what no child should have to do: bury his parents and say goodbye to them forever.

Collecting what belongings he had, young Kyobei journeyed away from his home in search of the means to avenge the death of his parents and in search of his true destiny.

His travels brought him to Ookami Toshi, the city of the wolf and to the first master who was willing to train him – the sensei of the Disciples of Sun Tao. He trained for many years, showing a natural talent that amazed his teacher and the students he trained with.

After mastering the first technique of the school, his master took him aside and told him the story of Sun Tao – of a man who refused to learn or walk one path. This inspired Kyobei, who then said his goodbyes to the Disciples of Sun Tao before journeying to his next destination – Kyuden Kakita.

It was there that Kyobei learned from a master swordsman of a great clan, the sensei of the Kakita Bushi School. It was there that he met Kakita Meiyo, a fellow student with a style greatly shunned by the rest of the school.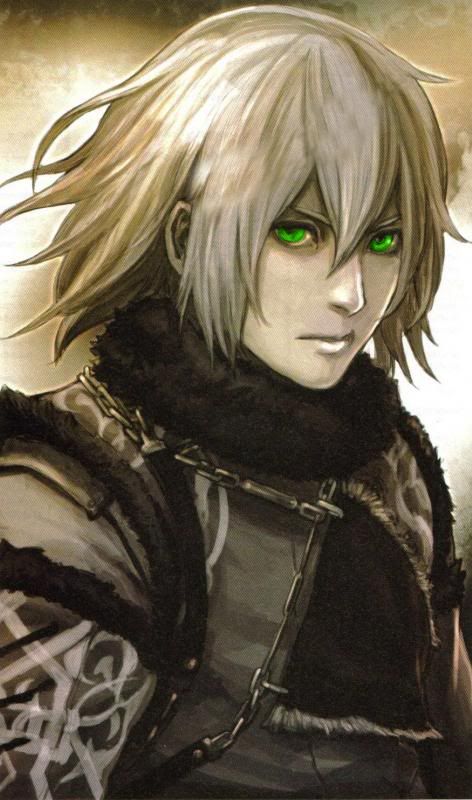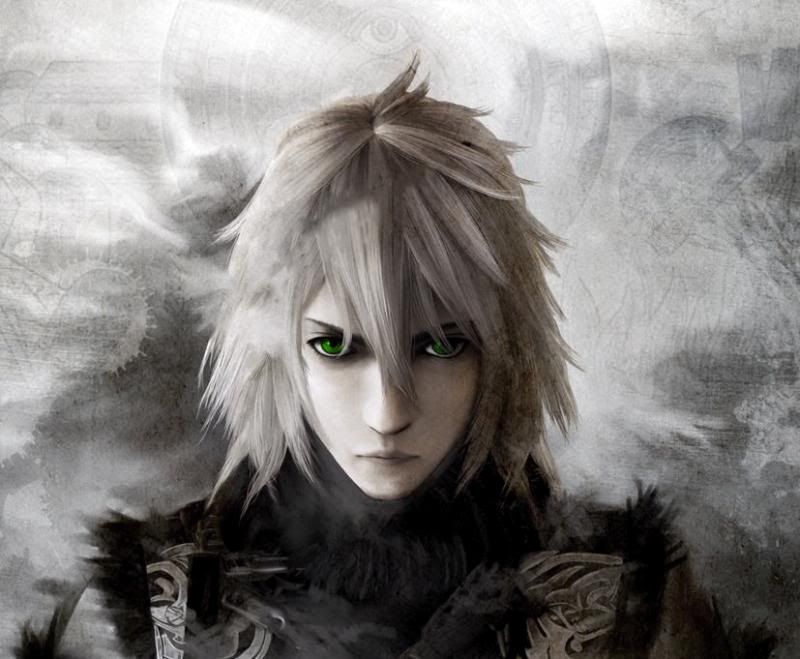 Background:
OOC History
---

The character Kyobei was heavily inspired by a handful of different anime's that I had been watching at the time: Inu-Yasha (For the character Hakudoshi), Yu-Yu-Hakusho (For the character Rando), Rurouni Kenshin (multiple characters)and later Kurozuka. These concepts blended together into one idea: A very young boy who was a prodigy with a sword. This concept expanded into what I called the "Student of Many Masters" concept, which had Kyobei travelling from place to place and learning different sword forms from different masters.


---
---
---
---
---
Details:
The story of Onibocho Kyobei is a long and often times miss-told one. It is the story of a boy with bright dreams reflecting in his emerald green eyes, the boy who became a great man in love and a man who, in sadness, became a demon in the hopes of seeing his love again.

Okyo. All for Okyo.